Our Elk River location is only accepting virtual clients at this time. For In-person appointments please contact our Plymouth Location. 
A Feminist Approach to Personal Finances
Caila Kritzeck, LPCC, ATR-P
Traditionally, personal financial advising has been catered towards cisgender straight white men resulting in the gatekeeping of financial knowledge. By providing clients with financial tools and resources we can increase accessibility to financial literacy and contribute towards closing gaps such as the pay gap, the investing gap and the confidence gap. We can apply a multitude of DBT skills when working on personal finance. From a big picture perspective, it may be crucial to achieve financial stability in order to work towards life worth living goals for example. Clients might identify financial security as a value they hold and a way to accumulate positives in the long term. Below are basic tips and vetted recourses to start taking those first steps. A feminist approach acknowledges that there is real systemic oppression that disproportionately impacts marginalized groups and their financial wellbeing. Under a capitalist system, there is extreme wealth (billionaires) which results in the exploitation of others and extreme poverty. A feminist approach is dialectical: we may not agree with the rules of the game ( is the game being capitalism), AND we are going to learn these rules to be effective and help ourselves survive and live the life we want to under circumstances that aren't likely to change soon (radically accepting the capitalist structure).
Resources:
Tori Dunlap Her First $100K – Financial Feminism & Money Education (herfirst100k.com) – also has Instagram, tik tok, book, and podcast. Tori emphasizes the importance of using opposite action to shame in approaching our finances and check the facts on beliefs and programming related to finances. No one may have taught you how to manage your finances, so it isn't fair to judge yourself as being "bad" at it. Unlearning beliefs such as "finances are too complicated" or "you aren't capable of managing your money," and instead learning to harness financial knowledge as a tool to build the life that you deserve/want.
Free Financial Resources — Her First $100K – Financial Feminism & Money Education (herfirst100k.com)
General budgeting rule: 50/30/20

50% of income is going towards needs
30% of income put towards wants
20% of income is placed into savings (High Yield Savings Account (HYSA), retirement, investing)

There is such a thing as saving too much! An HYSA is likely only going to have an interest rate of up to 4% and these fluctuate along with other interest rates, the average rate of return for investing is 7% (dependent on leaving your investments in the market for long enough)
Vivian Tu Your Rich BFF
Save – up an emergency fund (expenses for 3-6 months) and keep these in a high yield savings account (HYSA) in order to prevent an unexpected expense from causing you to potentially go further into debt
Total Debt – look at all of your debt and determine which have the highest interest rates, pay off any high interest debts (over 7% interest rates)
Retirement – look into retirement accounts (401k, Roth IRA) and max these out if possible
Invest your retirement savings – if you are just starting out and don't know a lot about investing you can select a "target date fund" this will include a diversified portfolio and appropriate level of risk for when you anticipate retiring. Choose the target date fund that is closest to when you will turn 60 years old. TIME is the greatest advantage that you have so start investing as soon as you can (timing in the market is not reliable, time IN the market will always pay off)
Plan – consider long term financial goals of what you want in the future and consider how you might get there, what is your final goal? Retirement quality of life, pursuing hobbies and passions, sending children or grandchildren to college etc.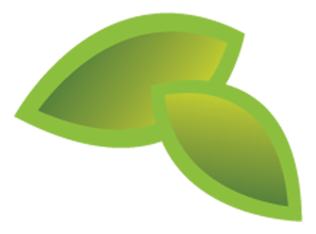 Providing Answers To Your Important Questions
We look forward to helping you make strides in your life. This begins by answering the questions you have about our practice and our services. Click here for answers to questions about DBT, EMDR, trauma definitions, and even health insurance.
Plymouth, MN
Phone: 763-412-0722
Fax: 763-600-6707
Elk River, MN
17205 Yale Street NW
Suite E
Elk River, MN 55330
Phone: 763-595-1311
Fax: 763-595-1308
Virtual Appointments Only