Our Elk River location is only accepting virtual clients at this time. For In-person appointments please contact our Plymouth Location. 
Bessel van der Kolk's Trauma Research Foundation and Book Club
Hi everyone, and happy new year!
My name is Danny Shaheen, and I serve as the Clinical Director of DBT-PTSD Specialists. Many of our therapists and clients alike are familiar with Bessel van der Kolk's book, The Body Keeps the Score. It is also likely that many are not familiar with the community of trauma healers that Bessel's organization supports that may be of interest to anyone who stumbles upon this blog.
Bessel and his team run an organization near Boston, Massachusetts called the Trauma Research Foundation (TRF). They routinely host community events, including TRF Tuesdays, which are free, virtual activities hosted by a variety of specialists in the field of trauma healing (including Bessel himself). Examples can include group meditations, breathing practices, journaling prompts, ways to use theater to treat trauma, yoga, and many others. I'd encourage anyone reading to try some of these out!
I recently participated in a book club through TRF where a group of therapists, social justice workers, teachers, and others involved in the field of treating trauma read Stacy Haines' The Politics of Trauma together, and discussed via a live stream on YouTube. This included a Q and A with the author herself, which was an excellent opportunity to interact directly with someone who has dedicated her life to cultivating innovative ways to treat trauma.
A significant take-away from meeting Stacy and reading/discussing her book was the question of how we balance individual trauma healing against working to change larger scale systemic factors. The case Stacy made was that broader, societal factors may perpetuate the very trauma we are trying to heal within individuals. With that in mind, where do we best direct our efforts? The answer, like so many answers that can be found within the DBT framework, is that we need to work to find a synthesis of both the individual and collective to move forward.
In February, the TRF book club will read the Body Keeps the Score, with a Q and A hosted by Bessel himself. I'd invite anyone involved in the field of healing trauma to sign up to become a panelist for the book discussion, and anyone else interested to read along and follow the conversation on YouTube. Even for those already familiar with the book, the clarity and insight that reading within a curious, thoughtful community can bring is profound.
Occasionally our staff will update this blog with the various ways, both within our agency walls and beyond, we are contributing to peoples' healing. Thank you for reading my small contribution to this effort, and I wish you wellness in the coming year!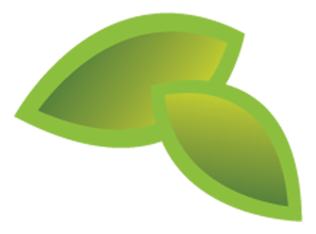 Providing Answers To Your Important Questions
We look forward to helping you make strides in your life. This begins by answering the questions you have about our practice and our services. Click here for answers to questions about DBT, EMDR, trauma definitions, and even health insurance.
Plymouth, MN
Phone: 763-412-0722
Fax: 763-600-6707
Elk River, MN
17205 Yale Street NW
Suite E
Elk River, MN 55330
Phone: 763-595-1311
Fax: 763-595-1308
Virtual Appointments Only