Our Elk River location is only accepting virtual clients at this time. For In-person appointments please contact our Plymouth Location. 
COVID-19 information
and how DBT & EMDR Specialists is responding
Updated: 3/17/2020
To our valued clients,
We would like to outline the plans being made to allow for a continuation of needed mental health services during the COVID-19 pandemic and the changes that might become necessary as we move forward together through the difficulties that are happening in the world.
We take the health risks associated with the COVID-19 pandemic seriously, and the overall health of our community is our priority. With that in mind, DBT & EMDR Specialists is taking a number of concrete steps to limit the risks of the virus in our clinics and to assure that we can provide ongoing services to you through this intense time. We have also created a multilayered set of contingency plans for those same goals.
The concrete steps implemented to date include:
Staff training has occurred for all of the processes we are implementing so we can do all we can to provide the services you need in the most effective and meaningful way possible.
Staff are instructed to stay home when they are not feeling well, and to follow CDC guidelines for the decision of whether to be tested or not. (There is a copy of the most current CDC risk levels and appropriate responses)
Each therapy room will be sanitized before each group session with an approved alcohol based sanitizer.
Staff during this time have been instructed to be aware of their proximity to clients and enact a social distancing protocol of trying to maintain 6 feet of distance from clients.
With the CDC and/or local authorities recommending a more stringent level of "social distancing" to groups of no more than 10, we are altering our group therapy process by cutting groups into two parts when needed to get to a number of participants that is five or less. This will lead to potentially shorter groups without breaks, and the structure of the group will be altered accordingly. With this process it is even more important that you inform staff if you will not be attending group because if the number of participants is 5 or less we will do the full group session. We are currently in the process of finalizing the option to utilize teletherapy for groups and for individual therapy sessions.
In cases where a staff member is quarantined or is diagnosed with COVID-19 clients will be informed, and current CDC guidelines would recommend self-monitoring for symptoms and informal social isolation in that situation. The same protocol will be followed in the case of a group member being quarantined or diagnosed with COVID-19.
In cases where clients are required to stay home due to quarantine orders from health officials, childcare issues, or due to any extended illness including COVID-19, DBT & EMDR Specialists will offer weekly secure video conferencing tele-mental health services for individual therapy sessions. These will be scheduled and occur through a HIPAA compliant form of ZOOM. In order to use this service, you would need access to a computer or smartphone with a camera and microphone as well as the usual speakers. At the start of tele-mental health services a copy of the guide to use of ZOOM will be sent to you.
In order to make that process possible staff in the coming week will ask you to provide them with a valid email address for the information to be sent to, and to be used for the "invitation" to the session. You will also be asked to sign a consent for telehealth services form that is required to be able to participate in these services.
We know there is a lot of uncertainty and changes going on in the world today as well as in our daily lives. We want to assure you that we are doing and will continue to do all that we can to support you through these trying times and will continue to provide the best services we can while ensuring your health and safety
There is a self-help handout from SAMHSA for self-care during this pandemic.
Also, our Facebook page will have updates devoted to our plans for this pandemic. On it you will find all of the documents we have given you along with any other information we think might be helpful to you.
If you have questions or concerns about the above plans, please begin by speaking to your therapist.
We wish you and your family continued good health.
The staff of DBT & EMDR Specialists.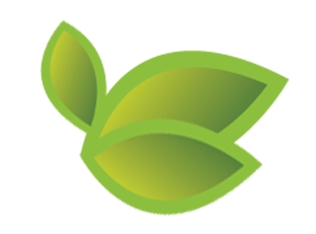 A Life Worth Living Can Start With A Single Referral
We strive to provide our clients with the tools and skills to overcome any obstacle life brings and build the life they deserve. If you are ready to join us on that journey with your client,
contact us today
to discuss a referral.
Plymouth, MN
Phone: 763-412-0722
Fax: 763-600-6707
Elk River, MN
17205 Yale Street NW
Suite E
Elk River, MN 55330
Phone: 763-595-1311
Fax: 763-595-1308
Virtual Appointments Only