Our Elk River location is only accepting virtual clients at this time. For In-person appointments please contact our Plymouth Location. 
Recovering From Invalidation and Non-judgmentalness: Queer Identities In Today's Social Environment
Author:Katie Schober-Ordonez, MS NCC LPC
She/Her/They 
Licensed Professional Counselor
Microaggressions, a term coined by Derald Wing Sue, are everyday slights, both conscious and unconscious, experienced by members of minority communities. They communicate feelings of unsafety, hostility, and negativity toward people based on their group membership. These aggressions can have a tremendous impact on the recipient, and communicate hostility, unsafety, discrimination, or a sense of being "other" than and less than. Although members of many different social groups experience microaggressions, we'll talk about queer identities specifically in this blog post, and how DBT skills can be used to cope effectively with the impacts of microaggressions.
From within the biosocial model of DBT, microaggressions are transactions between the person and their social environment that result in invalidation (and potentially, trauma). Consider the experience, for instance, of a queer person who walks into a community space and hears a news program host unapologetically misgendering a guest. Such a person may seek support within the environment and experience further invalidation (maybe an eye-roll, or a question like "what's the big deal?") communicating that their experience is invalid, is inappropriate, is not worth attending to, or is simply wrong. Without the skills described below, the recipient of daily microaggressions might experience severe emotional dysregulation, and might give up hope on receiving the validation they need.
DBT skills such as mindfulness and Recovering From Invalidation are two options in the resilient individual's toolkit for responding to cultural oppression. Through mindfulness, an individual can observe and attend to body sensations, control attention, and avoid attaching and reactivating a painful experience, allowing them to access self-soothing through mindful observation of pleasant sensory experiences.
An individual can use non-judgmentalness skills to detach from the "why" of external events, can factually describe the facts of the situation, the consequences, and the feelings associated with this experience, and so increase the likelihood of successful self-validation. Using the mindfulness skill of effectiveness, the individual can observe anger, hostility, and other uncomfortable and valid emotional responses, and then consider what the most effective response is to the experienced microaggression based on the individual's vision of their own Life Worth Living.
Using Recovering From Invalidation skills, the individual can experience validation through the process of naming invalidation as being painful: "Invalidation is painful when…you are being repeatedly misunderstood…you are being misread…important facts in your life are being ignored or denied…your private experiences are trivialized or ignored" (and more—see Interpersonal Effectiveness Handout 19).
The individual can validate themselves the way they would validate a fellow community member. For example: "Be compassionate toward [themself]. Practice self-soothing…Acknowledge when [their] reactions make sense and are valid in a situation…Describe their experiences and actions in a supportive environment…Grieve traumatic invalidation and the harm it created…" (Interpersonal Effectiveness Handout 19).
Both individual efforts to increase skillful, effective behavior in the face of microaggressions and social change that targets the "why" of microaggressions are essential. By using DBT mindfulness and Recovering from Invalidation skills, individuals can gently and compassionately support their own healing, and can collect the information necessary to respond to microaggressions in a way that facilitates their own goals.
Note: The word "Queer" was selected for use in this post because it is the author's own preferred personal label. It is noted here that the term usage is controversial due in part to its historic use as a slur. An alternative community label of LGBTQQIP2SAA was considered for this article.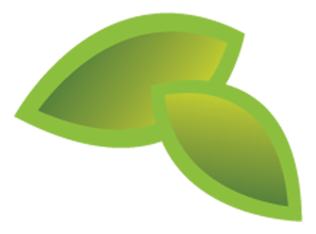 Providing Answers To Your Important Questions
We look forward to helping you make strides in your life. This begins by answering the questions you have about our practice and our services. Click here for answers to questions about DBT, EMDR, trauma definitions, and even health insurance.
Plymouth, MN
Phone: 763-412-0722
Fax: 763-600-6707
Elk River, MN
17205 Yale Street NW
Suite E
Elk River, MN 55330
Phone: 763-595-1311
Fax: 763-595-1308
Virtual Appointments Only