Providing You With The Resources You Need Every Step of the Way
At DBT-PTSD Specialists, our goal is to provide you with the tools and encouragement you need as you work to develop the skills necessary to build a life worth living. Throughout the course of your DBT therapy plan, you can visit this page for helpful resources such as important contact information, breathing timer, and self-assessments. We hope to provide you with all the support you need in your journey.
Calm – The #1 App For Meditation And Sleep
The Calm app offers 10 minute guided video lessons on mindful movement and gentle stretching. Try a session to release tension in your body and recharge the mind. Additionally, Calm features functionality to meditate, sleep, focus on your body and features exclusive music to help you relax.
Crisis Lines
First Call For Help (United Way) 651-291-0211 or 2-1-1
COPE 612-596-1223
Community Outreach for Psychiatric Emergencies (COPE) provides emergency intervention services 24-hours a day, 7 days per week, when an adult is experiencing an emotional crisis that threatens their personal safety.
Hennepin County Acute Psychiatric Services
612-873-3161
Ramsey County Adult Mental Health Urgent Care
651-266-7900
Regions Hospital Crisis Program
651-254-1000
Anoka: 763-755-3801 Carver/Scott: 952-442-7601
Dakota: 952-891-7171 Washington: 651-777-5222
Transgender crisis line (https://www.translifeline.org)
Domestic Abuse Support CALL: 1-866-385-2699, TEXT: 612-399-9977 (https://dayoneservices.org)
Take Time To Breathe
The breath is the link between the body and the mind. With intentional breath practices we can increase focus and energy and decrease fear and reactivity. The reasons are simple, when we slow down our breath, we slow down our nervous system. Slowing down the nervous system helps calm and slow down the mind. Quieter brains create a better focused mind, giving us time to make choices that have better results. Better choices create a life worth living, one breath at a time.
Comprehensive Assessment
If you have an active alcohol or drug problem, you may want to schedule a Rule 25 Assessment to find out whether you would benefit from chemical dependency treatment prior to starting DBT. DBT has an 87% success rate for people with substance disorders. A Rule 25 Assessment helps you figure out the best place for you to start your journey toward recovery and healing.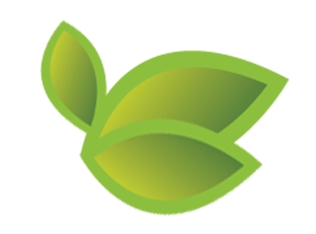 A Life Worth Living Can Start With A Single Referral
We strive to provide our clients with the tools and skills to overcome any obstacle life brings and build the life they deserve. If you are ready to join us on that journey with your client, contact us today to discuss a referral.

Phone: 763-412-0722
Fax: 763-600-6707