Our Elk River location is only accepting virtual clients at this time. For In-person appointments please contact our Plymouth Location. 
Pronouns: She/Her/Hers
Approach: I received my Bachelor of Arts in Psychology, with a minor in family violence prevention at the University of Minnesota, Twin Cities. I am currently finishing up the graduate program at Saint Mary's University of Minnesota, hoping to become a Licensed Professional Clinical Counselor (LPCC), specializing in trauma. I hope to also become trained in play therapy, dance and movement therapy, somatic experiencing, and grief/bereavement therapy. I am hoping to learn through this clinical internship how to implement the use of trauma-informed care, trauma-focused, and person-centered approaches. I appreciate the use of the biopsychosocial model and body based approaches when addressing trauma. I am hopeful to learn and gain a continuous awareness of cultural competency, by using cultural awareness and looking at the intersectionality of any individual(s) I may be working with. I also come from the lens of dialectical behavioral therapy (DBT), stress management, integrative therapy, and other holistic approaches to counseling. I really value seeing the whole-person and each factor that is playing a role in their suffering. I recognize that clients are the experts in their own lives, they are in the driver's seat. I am only there as a helpful guide, who helps clients to become more aware of their owner's manual. I have a strong commitment to clients and ethical professionalism. I take a stance of curiosity and humor, as appropriate with clients, while using a non-judgmental approach to counseling. I strive to raise awareness and education on the impacts of trauma, mental health conditions, and stress. Additionally, I am willing to bring spirituality into the session, whatever that may look like and mean to each individual client. I am willing to implement a Christian-based and/or a faith-based approach if a client wishes or is looking to integrate this into their therapy specifically. This is your journey, I am just along for the ride.
Hobbies: Some of the things that bring me joy are my four younger siblings, reading, being in nature, spending time with my mom, hanging out with my cat, spending quality time with friends and family, rollerblading, paddleboarding, biking, hiking, walking, and really anything else that gets me moving.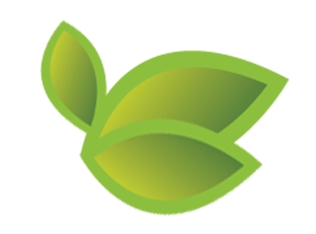 A Life Worth Living Can Start With A Single Referral
We strive to provide our clients with the tools and skills to overcome any obstacle life brings and build the life they deserve. If you are ready to join us on that journey with your client,
contact us today
to discuss a referral.
Plymouth, MN
Phone: 763-412-0722
Fax: 763-600-6707
Elk River, MN
17205 Yale Street NW
Suite E
Elk River, MN 55330
Phone: 763-595-1311
Fax: 763-595-1308
Virtual Appointments Only