Our Elk River location is only accepting virtual clients at this time. For In-person appointments please contact our Plymouth Location. 
Samantha Swafford,
MS, LPCC
Pronouns: They/Them
Approach: My approach to therapy is dialectical from the standpoint that I will meet you where you're at, validate you, and show you compassion, while at the same time, challenge you so that you can discover and unlock the strengths you possess to help reach your life worth living goals. I utilize both person-centered and solution-focused approaches while also pulling from other theories, such as Dialectical Behavior Therapy (DBT), Adapted Internal Relational (AIR) Network Model, and Cognitive Behavior Therapy (CBT). I am a certified AIR Network Provider, have been trained in DBT-Prolonged Exposure (DBT-PE), and am level 1 certified in Radically Open DBT (RO-DBT). I'm passionate about working with adolescents and young adults and helping those who have dissociative abilities, are a part of the LGBTQIA+ community, experience suicidal ideations, and engage in disordered eating behaviors, self-harm, and self-judgments/ineffective thinking patterns. I believe that the therapeutic relationship and creating a sense of comfortability is of the utmost importance when it comes to therapy, so I allow my personality to show by incorporating an effective amount of humor and sarcasm into sessions. I am a member of the Adolescent Board, and I provide individual DBT, DBT-PE, AIR Network Therapy, and DBT group therapy to adolescents and adults.
Hobbies: A few cup filler/self-care activities of mine include working on jigsaw puzzles, hanging out at local cafes, listening to various podcasts, going on drives and jamming out to music, spending time outside while admiring the beauties of the sky, and connecting with family and friends.
Quote: "A core value of mine is personal growth, and so being able to assist someone through their process of self-discovery and development inspires me both professionally and personally. In my opinion, vulnerability is one of the greatest strengths a person can have, so I'm here to help you discover, understand, learn, and make the changes you want to see in your life."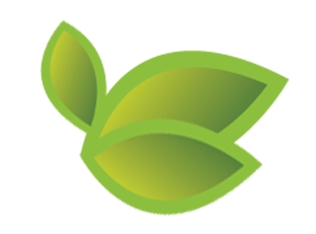 A Life Worth Living Can Start With A Single Referral
We strive to provide our clients with the tools and skills to overcome any obstacle life brings and build the life they deserve. If you are ready to join us on that journey with your client,
contact us today
to discuss a referral.
Plymouth, MN
Phone: 763-412-0722
Fax: 763-600-6707
Elk River, MN
17205 Yale Street NW
Suite E
Elk River, MN 55330
Phone: 763-595-1311
Fax: 763-595-1308
Virtual Appointments Only