Our Elk River location is only accepting virtual clients at this time. For In-person appointments please contact our Plymouth Location. 
Written by: Caila Kritzeck, MA, ATR-P
Polysecure is a book written by Jessica Fern, a therapist working out of New York City. In the book she delves into the intersections of consensual nonmonogamy, attachment, and trauma. Awareness of how attachment styles and trauma can impact one's experience within their intimate relationships is the central theme throughout the book. Along with explaining the various forms that nonmonogamy can take (monogamish, open relationships, solo polyamory, relationship anarchy and more), Fern explores the nested model of attachment and trauma which examines how trauma on a self, relational, home, community, societal, and global level can impact relationships.
One particular section of the book that I would like to expand upon on is attachment styles. Fern identifies four various styles: secure, preoccupied, dismissive, and fearful. These styles develop based on our relationships with our caregivers in childhood. Factors such as emotional attunement and ability for one's needs to be met will determine the style of attachment one develops. Fern describes each style using two variables: anxiety and avoidance. Those with secure attachment will display low anxiety and low avoidance in their relationships. A preoccupied style is associated with low avoidance and high anxiety, dismissive consists of low anxiety and high avoidance, and fearful is comprised of high anxiety and high avoidance. Exploring the attachment style (or styles) that shows up for an individual can provide context and alleviate judgment surrounding relationship challenges we might face. This can be particularly important when embarking on the journey of consensual nonmonogamy.
Whether one practices nonmonogamy or not, exploring your attachment style and tendencies within a therapeutic setting can be beneficial to interpersonal relationships. This includes platonic relationships as well. If you recognize that you exhibit characteristics of an attachment style other than secure attachment, it is possible to work with a provider to develop earned secure attachment. Fern discusses this in more detail within Polysecure. Through deepening our understanding of ourselves, how we function in relationships, and even fostering a more secure attachment within ourselves, we can greatly increase the satisfaction we find in interpersonal functioning.
You can find polysecure at local bookstores here:
• SubText Bookstore | Polysecure
• Polysecure: Attachment, Trauma and Consensual Nonmonogamy – Magers & Quinn Booksellers (magersandquinn.com)
• Moon Palace Books | Polysecure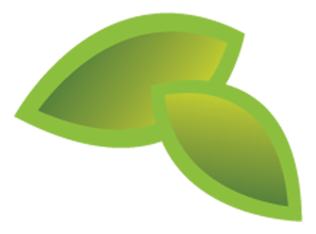 Providing Answers To Your Important Questions
We look forward to helping you make strides in your life. This begins by answering the questions you have about our practice and our services. Click here for answers to questions about DBT, EMDR, trauma definitions, and even health insurance.
Plymouth, MN
Phone: 763-412-0722
Fax: 763-600-6707
Elk River, MN
17205 Yale Street NW
Suite E
Elk River, MN 55330
Phone: 763-595-1311
Fax: 763-595-1308
Virtual Appointments Only