Real Life Experience Informs And Drives Our Life-Changing Care
It's been said that "You can't truly understand something until it happens to you" and "the meaning of life is discovered in the experience."
At DBT-PTSD Specialists, we live what we teach. Our work on behalf of clients and providers in the Twin Cities and Greater Minnesota is driven by the very personal experience of Jenny Klutch, the founder of our clinic.
Jenny has seen up-close the difference EMDR can make. Jenny's brother experienced trauma during a critical time in his development, which was unfortunately combined with his genetic disposition for mental illness. After losing her brother to suicide a decade ago, she saw a huge change in her parents' ability to process their family's loss after receiving treatment. Watching them grow was inspirational for her.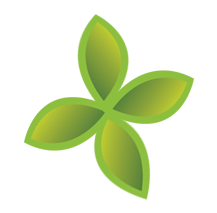 Jenny's experience led her to leave her profession to become a DBT & EMDR therapist, eventually opening her own dialectical behavioral therapy (DBT) practice. She was driven by the realization that every life does matter, and all of us impact people far more profoundly than we will ever know. 
At DBT-PTSD Specialists, we all share Jenny's philosophy that clients cannot fail or be blamed for not getting better – we all have to do better, combining evidence-based treatments and precision with compassion to achieve results for our clients.
Your Guide And Partner On Your Path To Healing
When opening the practice, Jenny's vision was to create a clinic fueled by a passion for helping people find a sense of belonging and discover a life worth living. Her vision is our reality, as we are a community in every sense of the word. We work closely with clients, providers and among our own staff, supporting each other as we strive toward the best possible outcomes for all.
While it may be accurate that "You can't truly understand something until it happens to you," seeing clients achieve peace and joy in their lives is a daily reminder of how worthwhile it is to join them on their healing journey.
"Join?" Yes, join! This is your journey and we have far too much respect for you to deny you the personal growth and discovery that comes from putting in the work to overcome challenges you face. Instead, we will join you on your path to provide direction, support, and encouragement every step of the way.
Now that you know our story, we understand you may still have questions about why we are the right provider for you or your client. We have answers:
1. We provide a safe space for all people, from all walks of life to build a better life.
2. The high expectations we set for ourselves have led us to being one of the few state-certified DBT programs in Minnesota.
3. Our DBT groups have proven effective at providing a nurturing and safe environment for personal growth and healing.
4. DBT therapy and skills training are just the beginning; we want to ensure that clients reach true and durable change. For clients who have past histories of trauma, we offer EMDR, Somatic Experiencing, Sand Tray Therapy, Trauma-Informed DBT, and DBT Prolonged Exposure. These treatments have been proven to provide results for clients.
5. We've designed our offices with comfort in mind! From our comfortable furniture to assortment of hot beverages, it's no wonder we find clients resting in our waiting area. Client comfort comes first in everything we do.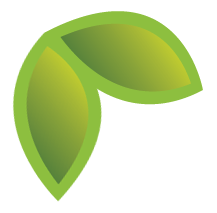 Building A Life Worth Living Starts With A Single Step
We look forward to demonstrating what makes our practice the best place for you or your client. Contact us today to learn more about how we can help.

Phone: 763-412-0722
Fax: 763-600-6707