Our Elk River location is only accepting virtual clients at this time. For In-person appointments please contact our Plymouth Location. 
DBT-PTSD Specialists work closely with academic programs to provide training to students in counseling psychology, clinical psychology and social work. 
Our internship rotations typically begin in September and have varied tracks.  Students may apply for a 6-month placement at 20 hours per week or 9-month for 16 hours per week; this can be adjusted based on your program criteria. Students are expected to be onsite during their scheduled time with the expectation of one evening per week.
Student placement will be at one of two locations: Elk River or Plymouth, depending on the need. There may be occasions that student may need to be on site additional days to accommodate training needs, or interests. 
 

Tr

aining

and

E

xperience at

DBT

-PTSD

Include:
In-depth training in Dialectical Behavior Therapy (DBT) by a state-certified program (32 hours)

 

Co-facilitation of a DBT group

 

Provision of individual therapy

 

Committed clinical supervisors who value students, supervision, and the supervision process

 

Multidisciplinary team case consultation meetings

 
Creative art therapy approach to teaching DBT skills

 

Staff trainings on a variety of topics within the mental health field. 

 

Opportunities to attend DBT –PTSD Specialists sponsored training off site.

 

Stipend of $750
Interested in More Information? 
Any questions regarding the practicum/internship opportunities can be directed to our Internship Program Clinical Lead – Anna Sederberg at anna@dbt-ptsdspecialists.com or Rose Lindquist, Director of Outreach & Development rose@dbt-ptsdspecialists.com  on 763.432.2677.  If interested, please submit a cover letter and resume.  
2023-2024 Internship placement application timeframe is now closed. Cohorts are now being selected.
We will resume accepting applications for 2024-2025 cohorts in January 2024. Thank you for your interest.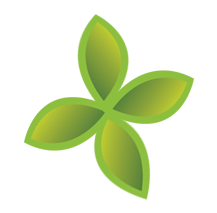 All of our DBT programs are built around the unique needs of our clients and the unique strengths of our therapists and staff. Our goal is always to achieve the highest outcome for all and help our clients' move on to the next phase of their journey with the skills they need to succeed. Contact us today to learn more about our DBT offerings and discuss your next steps.
Plymouth, MN
Phone: 763-412-0722
Fax: 763-600-6707
Elk River, MN
17205 Yale Street NW
Suite E
Elk River, MN 55330
Phone: 763-595-1311
Fax: 763-595-1308
Virtual Appointments Only